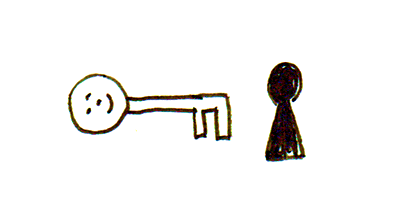 I recall a time not so long ago that I ridiculed people who read self-help books. I cannot pinpoint when and how I became enthralled with the wildly popular genre but in the past several years about 90% of my reading has been dedicated to memoirs and self-improvement. I take courses and workshops and online boot camps dedicated to understanding myself better and reaping more joy from the world around me.
I went from So What to Don't Worry Be Happy on the musical scale of life.
When I initially started the W.I.S.E. Project I was going through a period of uncertainty and unexplained sadness and though I was going through the motions I wasn't living a life that was bringing me a great deal of happiness. I made some changes right away in my life by being more mindful and aware which lead to me doing a relationship study and exploring the connection between our emotions and our actions. I made a conscious effort to try to control what I search and see online and to make choosing happiness and gratitude a priority every moment of every day.
I still get sad, angry, emotional, bitter and annoyed but I am much more aware of the cause of these feelings and I know that my actions in those moments of distress truly matter. I believe it was Brené Brown that first said, "You cannot selectively numb emotion." What she meant by that is if we numb the bad emotions in hopes that we will never experience pain or anger we will also numb those delightful feelings of happiness and joy that we want to feel as well. It would be like taking a brilliantly colored rainbow and putting a bleak filter on it, making it dismal and uninteresting. It still passes for a rainbow but it it isn't vivid and gleaming.
I think we all want the same basic things from life, we all want to live a happy and fulfilling life, but I respect that we all follow a different path to get there.
Newly "Happy" people are like people who were very successful on a diet or that just found Jesus.  They are excited and they want to help you have the same experience. The problem with that is that we are all individuals with different thoughts, feelings, beliefs and challenges, what works for one may not be a "one size fits all" fix.
In the past month, I have encountered the same thing repeatedly relating to the happiness experience and I thank my husband for encouraging me to look at things in a new way, especially in those cases that relate to our teenage daughters. I was leaning too far into the "don't worry be happy" approach to guidance which gives very little regard to the vast emotions that we; as humans, experience daily.
Though I still wholeheartedly believe that gratitude breeds abundance and happiness is a choice, sometimes shitty things happen to us and we have every right to feel shitty about them. Telling someone who is hurting to "get over it" or to look on the bright side" is probably not the best way to be supportive. We experience feelings for a reason and they deserve to be acknowledged so that we can keep moving through life making the very best choices we can in the moment.
We are hardwired for struggle, if we respond to our pain, our sadness, our fears, we are admitting that our feelings are real and that they deserve our attention. We cannot overcome that which we refuse to acknowledge.
There has been a hopeful shift in the way that I relate to my teenage daughters. By acknowledging their fears and their pain instead of quickly dismissing it by telling them it won't matter in twenty years or that they need to get over it, I have observed the emergence of their own coping mechanisms. My husband reminded me to think back to when I was a teenager and how things that may not matter to me now were a very big deal. It was a huge eye opener, and so effective to put myself in their shoes, at their age for just a moment. They are assured that their feelings have substance and that pain has a beginning, a middle and an end. I am seeing them accepting their fate and recognizing the steps they need to take to move through their difficult emotions, without holding unto the bad energy or passing it along to others. As a parent, it is very satisfying to watch their character reveal itself.
I was quite annoyed the other week as I was discussing a situation with some friends and one proceeded to tell me how I felt and how I should feel about the circumstances. I thought that is was presumptuous to tell me how to feel. It gave me a moment of pause to consider if I have been guilty of the same thing.
There is a great deal of people in the world who wrap themselves in pain and anger and live their entire lives blanketed in misery. Unlike those people, people that are willing to experience the emotions that visit them, to identify their cause and travel through their struggles, hanging on to the lessons only; are probably some of the happiest and most intelligent people I know.
Diminishing and disregarding the feelings of another does not make us a shining example of anything. Even though we may think me may mean well, in our attempts to help we may be unwittingly devaluing their emotions.
One of the society's biggest problems is that we listen only to respond. Sometimes people just want us to listen, not to tell them how to feel or how to fix their lives, they just need us to listen.
"Sometimes all a person wants is an empathetic ear; all he or she needs is to talk it out. Just offering a listening ear and an understanding heart for his or her suffering can be a big comfort."
― Roy T. Bennett