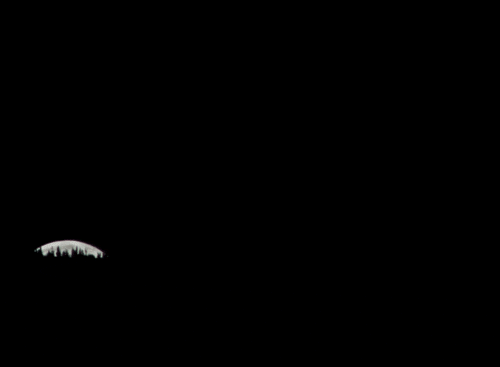 I can't help but notice the difference in the way that people are reaching out to me and connecting with the blog and the Facebook page since I lost my husband. When I had a simple little happiness/mindfulness project I obviously got some positive feedback but it has been nothing in comparison to the response I have received most recently. Even though I talked about depression and the affect that it had on my marriage for quite a while, my posts were wrapped in hopefulness and confidence. Though I hope that my most recent posts are cloaked in a bit of hope as well I am fully aware that they are enveloped in heartache and that can be pretty heavy. I have started to worry that people much prefer the Michelle that is broken wide open, aching, heartbroken and lost, to the optimistic and encouraging Michelle.
People are lost, afraid, ravaged by shame
It has certainly given me something to think about until I started to recognize the common theme from the people that were reaching out to me and it is undeniably suffering. People are lost, afraid, ravaged by shame, shattered by hurt and impaired by fear. They are anxious and they feel alone. We all crave the warmth of genuine human connection but our afflictions sometimes hold us back. When we are overcome with anguish we don't want to share our misery with happy shiny people and because people shy away from talking about their own pain, we often assume we are alone. Alone can be a pretty dark place when you are suffering.
We often don't realize that our stories connect people. When we are willing to be vulnerable and lay our broken hearts on the table to be picked over we are offering a life-raft to authentic human connection. If sharing our agony and our struggles but also our optimism in the face of our greatest fears can let one person know that they are not alone I for one think it is worth it.
Unfortunately, sharing our tragedies and our hardships also leaves us wide open to judgement and speculation. Not everyone is able to reach inside and touch their own blackness , so they deny their own truth while projecting unto others instead. On our own journey's it is an important to recognize that and do our best to keep it out of our energy.
Sometimes we are guilty of understanding only from our level of perception and there is nothing wrong with that if we are willing to just hold space with someone who is suffering, to bare witness to their pain without trying to take it away, minimize it or find reasons why they are at fault for it.
Pain
We don't know what to do with it. I remember being a kid and falling off my bike and scraping my knees and my mom chasing away my tears and trying her best to whisk away my pain as soon as possible. Our whole lives we want to do the exact same thing as our Moms did by getting rid of our own pain, and sometimes the pain of others, as soon as possible. The problem is we never learn to sit with pain or find the lesson in it and when it becomes uncomfortable we to often pass our pain on to others to avoid looking inward and resolving our own fears and heartbreak.
It is sad really. It is not our responsibility to fix others but it is also not acceptable to hurt others in order to dismiss our own suffering.
He carried pain, wounds and regrets that he was unable to reconcile
My husband was an amazing and loving soul that suffered depression and anxiety and he was attacked by his own mind. He was the life of the party but often felt alone and isolated. He was the best father and husband but too often felt like he wasn't worthy. He was his worst critic, never feeling good enough. He was always the loudest person in the room yet admitted to me that he often felt alone in a room full of people and that even the thought of it made him cringe. He worked insanely hard and often felt cheated. He never thought that people took things as seriously as he did and when things didn't work out he took it upon his heart. He sometimes craved a different scenery or a change of pace but when he slowed down the voices that were loudest were the ones that told him that he wasn't good enough. He carried pain, wounds and regrets that he was unable to reconcile. He used alcohol to crowd out the voices and numb his pain but unfortunately you can't selectively numb. When you numb pain, you also numb joy and then you are left in the tattered wreckage of your own mind. My husband was high functioning, so people told him that he was OK or that he would be OK. Nobody could feel his pain and unlike other diseases they couldn't see it either. He even got really good at hiding it from me. He was loved by so many people and liked and respected for so many things that it is hard to fathom how he could ever lose sight of that, but depression is not selective, it plunges the most amazing humans into it's destructive darkness. So often when people try to share their suffering, they are told that everything is going to be OK and as desperately as they want to believe it, it is not always possible for them to do so. There is still a great deal of stigma attached to illnesses of the brain and therefore people are afraid to reach out for fear of seeming weak instead of sick or worse yet crazy. Kirk collected a group of friends around him that similarly suffered and he was able to open up and share with them and champion and cheer-lead for them. Like all pain, people with depression need to be recognized and taken seriously and not judged for something that they cannot control. Sadly, this is not always the case.
More funding and research into disorders of the brain, early childhood trauma, the effects of sexual abuse and violence, PTSD and depression, anxiety and mood disorders is urgently needed. Less stigma, better and more thorough methods of diagnosis and treatment and more qualified doctors to ease wait times and prevent, short dismissive visits. As the rate of people trying to seek treatment steadily increases the Mental Health system and those trained in primary care are often ill equip or understaffed. Logistically it is a nightmare inside of a nightmare.
No two experiences of grief, trauma, loss or suffering will be the same. Unfortunately their is no band-aid solution
I love my husband immensely and losing him to this type of battle has been horribly devastating for me and my family and all of his friends. There are so many unanswered questions and and so much life left undone. He fought hard, he fought many battles. He will always be our hero. Just like someone loses their battle with Cancer, Kirk's illness took him from us. It is cruel like any other disease but possibly more so because of the unknowns. We had an entire life planned and now I am forced to be grateful for the memories we made and accept that things are different now. I wish I could have taken away his suffering as much as I wish someone could swoop in and take mine; but the human experience requires that we put in our own work, harbor a strong belief that we are not alone or weak and hold onto hope that things can get better. Sadly, love alone cannot mend a broken heart or fix a broken brain.
No two experiences of grief, trauma, loss or suffering will be the same. Unfortunately there is no band-aid solution or easy button. People suffer with illnesses and their families suffer as well, people suffer in relationships and people suffer who are not in relationships, people suffer from stigmas, from judgement and misunderstanding. My husband taught me to look at the big picture. When we are willing to see the bigger picture that is out of our view, to love more and judge less we become a lighthouse for others instead of a storm.
"Love and compassion are necessities, not luxuries. Without them humanity cannot survive. ~ Dalai Lama
Healing takes time and it can be horrible. I have met and talked with so many people in various stages of suffering and or healing. It is not a race. It requires one small step every single day and the knowledge that one step forward and two steps back is not failure, it is the cha cha.
Your stories are powerful vessels, and when you speak them, you own the rights to them and you can write your own daring ending. You have the power through sharing your stories, whether it be to a friend, a neighbor or a stranger to forge legitimate connections and let others know they they are not alone in this world. Human connection shrinks the mass of space between us.
Life can be callous and cruel. If the best we can do is be kind to ourselves and extend love to others instead of judgement then I would like to believe that is a good start
Often I hear "You are so strong, I don't know how you do it?"
To be honest I spent most of the weekend is various stages of disbelief, deep pain and emptiness, but when I have a moment of clarity I try to grab a hold of it. Depression is something that my husband and I worked through together for several years, it was important for me to work on myself and be as strong as possible so that when there were times that he needed me to hold it all together I could put in my best effort. I know that days like these are inevitable and that I will have many more but I also know that occasionally I will need to take steps towards acceptance as well, as I move towards the healing process. Yesterday I signed up for Deepak Chopra's Self Discovery Workshop that has given me access to a group of loving, brave and encouraging people from all over the world, I went for a hike and I spent the afternoon talking to an old friend that is also in the midst of a heartbreaking struggle. In speaking with her and upon gentle but persistent coaching from my sister in law I realized that there are some things that I am holding in my energy that are preventing me from taking steps towards healing.
Last night was a full moon and the energy surrounding a full moon is phenomenal. It is the best time to set intentions and to release the things that do not serve you; things that are blocking you on your journey. I know that for me this will be the most difficult journey I have ever faced and I know that I have some baggage that I need to get rid of so I sure as heck am not going drag around anyone else's. I am going to throw away any negativity that has been directed at me since my husband's death and try to accomplish one goal each week this month, no matter how small and celebrate it. I am going to encourage our children to do the same. I smudged my entire house and garage to promote healing and peace and I feel like I am working towards something.
You are never alone. We are all in this together.
Namaste