I have been having a hard time focusing on a single thought to play off of for this week's blog.
Honestly there are so many ideas and events swirling around in my brain right now, who could pick just one?
I have been spending a great deal of time on Twitter lately and as punishment for that I have to go back to my Chiropractor today to get them to work on my trick neck. I tell myself I like the news and the debate but I often question how much of my ego gets involved in these Twitter discussions. I try to keep things as civil as I possibly can, but I find more and more that people are ruining people for me. The unintelligent, insincere individuals who are seriously lacking empathy are always the loudest and that is a difficult thing to walk away from.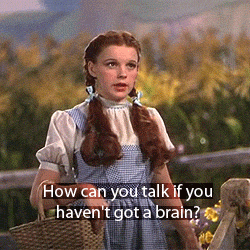 For two days Twitter has been obsessed with "who bit Beyoncé?" while I have been arguing to the point that my head almost explodes with someone who lacks every single quality that is important when having an in depth debate. I truly have this belief that sometimes we need to listen more, this pertains to me as much as anyone else, I believe that everyone, even those with differing opinions have something to offer us if we are willing to put our ego on a shelf and attend to the conversation without the ultimate goal of being right. The world would be very tiresome if we only spoke with like minded people. Listening is a super power and if we learn to do it correctly we can open our hearts and expand our minds in ways in unimaginable ways.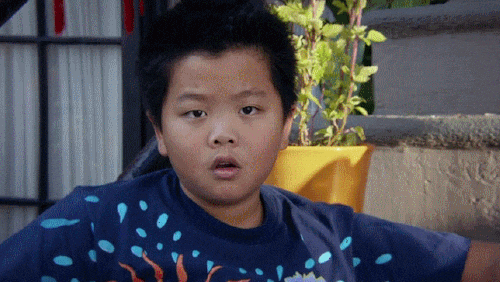 That being said, I got involved in a conversation that actually started when a friend shared an article about how the Parkland shooting survivors called out the media for their response to their fight for gun restrictions and noting that though the mainstream media has devoted a vast amount of time to their cause, similar student led anti-gun violence movements in black communities have been largely ignored. David Hogg, one of the Parkland survivors noted a great deal of racial disparity in the way the shooting and the events after have been covered. Not surprisingly, a white male from Western Alberta jumped into the conversation in an all-knowing, my word is fact sort of way and shook me. Until that point I had only watched the conversation from a distance but at the point that he tweeted that the shooting death of 17 year Trayvon Martin was justice for his community because he was a "punk kid" something inside me snapped. However, I calmly asked questions, I am genuinely interested in knowing how people's brains work so I can understand the world we live in better and try to reconcile how we ended up in this place of heightened Us vs. Them mentality and the quickly diminishing sense of shared humanity. I fully admit that my ego gets involved often but I do genuinely want to learn and I like healthy engagement. What I cannot stand is people presenting their opinions and calling them fact. There is a huge difference between opinion and fact.
Opinion:

A view that somebody takes about an issue, especially when it is based solely on personal judgement.

Fact:

Something that can be proven to be true, to exist or have happened.
Most of us hold our beliefs to be true, we are fairly firm in our beliefs, that does not  make them fact and that variance is often the difference between calm, cool and collected Michelle and the other Michelle, 'Oh hey meet crazy bitch!"
I have a lot of words to describe the person that I debated with on Twitter, it would be wrong and careless of me to use his real name and the other names that quickly come to mind are just way beneath my level of maturity, or at least I will pretend they are for this blog post. I am going to call him Gary, because I met a sleazy car salesman once that reminded me of this guy. I apologize in advance to anyone named Gary.
So, for the next day Gary continued to try to educate myself and others using what he called facts, which were actually just really horrible opinions to justify the death of 17 year old Trayvon Martin. His dialogue was not clever, it was void of empathy and his logic was completely non existent. He continued to tag me in his muddled, haphazard ramblings and I continued to respond. At a certain point I lost my cool and called him a fucking buffoon. (I stand by that statement) and I also used his love of Nickelback as a weapon against him.
So, I guess the point is I didn't accomplish anything with Gary. I am not better from having had this conversation; in fact it consumed some of my energy and left me with an aching neck and a general feeling of disillusionment.
That being said, there were other people involved in this conversation that gave me hope; some intelligent, eloquent, funny, even angry people. I often imagine being at a party with these people and wonder who I could have the most fascinating conversation with. I appreciate people are passionate and not afraid to be heard. Though I would like to find a favorable balance on the internet I am not about to allow people like Gary to suck up all my energy. Nor am I going to get small and quiet.
I have a huge issue with people putting shitty information out into the world and calling it fact. It happens way too often and I think we have all been guilty of seeing something on the internet and sharing it because we "Assume" it is true. We talk all day about fake news while sharing fake news. I think it is wrong and I think it takes away significantly from things that should be newsworthy. We are all responsible to change that.
I am willing to accept that we will not always agree and I am willing to accept that our experiences are different and even though we could be involved in the same exact same incident our perception of that incident will likely differ.
What I will continue to be vocal about is injustice, truth and perspective and I will continue to support people that are passionate about causes and tirelessly fight and shine their lights every single day. These people are the lighthouses that we need in this often dark world. When the world gets to me and my own light is dim and my spirits are dampened it is these beacon of lights that keep me from crashing against the rocks and getting swallowed by the vicious waves.
If I can ask one thing of you today it is to be vigilant in what you post and share. If you are sharing information designed to create and heighten fear or discredit people fighting for change you are part of a huge problem. If you believe strongly about something there are a thousand ways for you to get involved, that doesn't have to include hating on the people going out and fighting for the causes they believe in.
If you cannot do that one thing just do nothing. If you cannot help, do not harm.