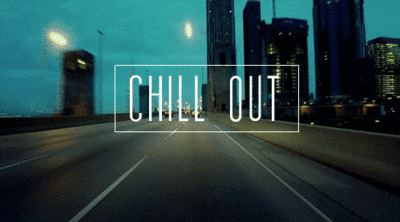 Saturday afternoon as I padded around the little cabin in my bathrobe, a leftover cheddar smokie drizzled with mustard and rolled up in a napkin in one hand and a Krispy Creme donut in the other I felt content. I unabashedly slept in, waking to roll over, stretch out and sleep again on repeat. It seemed like it had been forever since I had been able to do that and I wasn't going to ruin it by feeling guilty. I happily had no responsibilities except to relax.
I had gone to visit my husband out of town and meet his work crew. He convinced me to stay an extra night but in the interim I had a whole day to myself to do as I wished. I was in the middle of nowhere so there wasn't a whole lot to fill my time so I decided to just slow down and enjoy the quiet.
I was watching a Ted Talk with Carl Honoré about his bestselling book In Praise of Slow, about the slow movement. Carl explores the idea that if we actually slow down, in our speed obsessed society, we can actually accomplish more, be happier and create greater success.
Our culture of speed takes a toll on every aspect of our lives; living in the fast lane is damaging to our health, our diets, our well being, our communities and our relationships. When we live our lives in fast forward, we are missing some of the most important things.
"Everybody these days wants to know how to slow down, but they want to know how to learn to slow down very quickly!" ~Carl Honoré
In the last couple of years since I started the W.I.S.E. Project one of my greatest challenges and desires was to be more mindful and learn to live in the moment. My entire life needed a complete overhaul to learn to live in the present moment instead of speeding through to the next. I learned that I wasn't really connecting to myself and to the world around me, I was literally racing against time to accomplish everything I could possibly get done in a day. It made me ill, unhappy and detached. I longed to have deeper, richer and stronger relationships and wanted to take an active role in my own well being and pursue activities that I was passionate about but the truth was that I didn't have time. To be clearer, and more honest; I didn't make time and I equated a great deal of my self worth with how much I could do and how much I could achieve in a short amount of time.
The message of 'less is more' has many meanings and can seep into several areas of our lives. We collect things, more and more things that don't matter; that clutter our lives and fill voids. We subscribe to the notion that time is money and we race against the clock, busying our lives and barely taking the time to just breath.
I do believe it is possible to slow down but it is an undertaking that requires careful thought and an honest desire for change.
"There is more to life than increasing it's speed." ~Mahatma Gandhi
Personally, one of my greatest tools in my battle against time and practicing mindfulness has been meditation. A daily meditation practice has allowed me to achieve something that I have always longed for; a strong and resilient mind among the chaos that is my life. I have discovered the luxuriousness that is silence and I crave more and more quiet and unhurried moments to ease my burdens and feed my soul.
Being still can seem strange at first. Most of us run on autopilot and we are trained to constantly be doing. For me, I often have to overcome the guilt that I should be doing something. Slowing down is healthy, silence is golden.
The World Health Organization has identified noise pollution as a global health hazard affecting both developing and developed nations. The impact includes hearing impairment, sleep disturbance, mental-health effects, hypertension and increased blood pressure. People surrounded by noise are often in constant states of stress, which can degrade their immune systems.
Slowing down and taking the time to embrace a quieter and yet more fulfilling existence is a healthy escape from the everyday that can be life changing for you and your loved ones.
Do you think your life could benefit from learning to slow down?
How do you find moments of calm in your busy life?
What do you value above all else in your life?