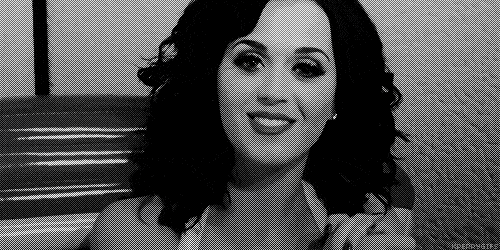 https://media1.giphy.com/media/9OA822nPoE3Xa/200.webp#344
In the summer of 2012 when my daughters were 7 and 12 I took them to see Katy Perry's Part of Me. To say that Katy was at the height of her career would not be an understatement, she played to sold out shows in arenas in 124 cities all over the world during her yearlong California Dreams tour.
There was an Alice in Wonderland-esque meets fairy-tale feel to each show and she played both Alice and the Princess flawlessly. Many a pink tutu, ruffles, lollipops and glitter were exhausted during every performance. It was everything I would have expected from a live Katy Perry Performance but so much more.
Filmmakers Dan Cutworth and Jane Lipsitz gave fans a unique experience which was a culmination of backstage pass, front row fantasy and raw human emotion. Perry never faltered in her commitment to her fans, giving stellar performances night after night, all the while defying exhaustion and facing some incredibly challenging difficulties in her personal life.
In October of 2010 Katy married comedian Russel Brand; embarking on her first career altering tour just four months later in February of 2011. Perry went to remarkable lengths to fan the flames of her marriage, often taking her only days off to journey across the Atlantic to be with Brand even though he was unwilling to put forth an equal effort to stay connected to her and their marriage.
As the tour wore on Brand continued to push for a family but Perry was not in a place to commit to being a full-time mom. She continued to sacrifice her time and her health for a man that appeared to want to exert a certain measure of control over the young songstress.
I know for a fact that at 7 and 12 years old, my daughters were not impacted by the movie in the same way that I was. I watched a woman in the throes of super stardom, lift herself to the an amazingly high throne in the pop music industry and at the very same time get broken up with; in a text, moments before having to get ready to go onstage.
I watched the movie again this past Friday and I recall her being rushed to the stage while her team was quietly uncomfortable, wondering if the singer would perform. They attempted support and encouragement but it was apparent that they were uncertain as to what exactly was going on and how to react to it.
Katy, faced with the reality that her marriage had crumbled, doubled over sobbing a couple of times on the way to the stage. She was overcome by grief and sadness and as a spectator, having watched her vulnerability unfold and her marriage emplode, it was gut wrenching. You could almost feel the tightness in her chest, the heaviness in heart, I must admit I choked back some tears myself.
As they say in the biz, "the show must go on" and it did.
Katy was on a platform under the stage, in Brazil I believe, and tech was waiting to rise her up. As she was waiting she wiped away tears, and then spun the candy embellishments that rotated across the chest of her dress, nodded to be lifted up and plastered on the best smile she could manage under the circumstances.
Ready or not, it was time to be Katy Perry the star, Katy with the broken heart would have to wait.
I was so moved by that moment. Her pain wrapped itself around me like a blanket.
To this day, I cannot fathom how Katy was able to will herself to perform that night. I think society is somewhat programmed to believe that stars are exempt from feelings, that somehow money and fame trumps pain and anguish. On the contrary, I cannot imagine enduring that type of all-consuming heartbreak in the public eye.
Strangely, that performance may have been the best one of the tour, possibly of her career. She was able to connect with the audience and her own lyrics in an authentic and emotional way. I am certain the love and energy of the crowd that night and the nights following must have helped to keep her together when the cards were falling down all around her.
Some tough times followed but in adversity Katy Perry found redemption. She made her mess her message!
When Katy Perry released her album Prism, she said that the title came from her letting the light in. In the midst of a crisis she found her identity and the genuine need for self-love.
For several reasons, I became a bigger fan of Katy Perry after her public despair and the transformation that occurred following that difficult time. I heard an interview subsequently where she said, "What I need is self-love, first and foremost. I think everything follows in such a fantastic way after you have that love for yourself.
We give little pieces of ourselves to the people we love, but when we truly love ourselves there are parts of us that can never be taken away. Our worth, our value and our sense of who we are as a person, independent of our relationships.
You can temporarily chain a heart but you cannot break a soul.
Have you experienced heartbreak? Have you been able to let go of the pain and grow from it? Do you view vulnerability in relationships as a strength or a weakness?